Home

/

Galtech Group2 Gear Motors
Galtech Group2 Gear Motors
Description
Group 2 'Start' Motors.
• 12 tooth gears and consequent decrease in noise levels.
• High working pressures.
• Flange and cover in aluminium or on request, cast iron (higher pressures).
• Bi-directional motors with bronze teflon bushings for heavy duty, non-dusty environments where noise levels must be kept down.
• Euro-mount - 96.2 mm x 71.5 mm rectangular, spigot 36.5 mm, 1:8 taper shaft & flanged ports.
Specifications
| | | | |
| --- | --- | --- | --- |
| Model | cc/rev | bar | rpm |
| 2SM-A-040-R-EUR-K-N-10-0-N | 4.0 | 210 | 4000 |
| 2SM-A-060-R-EUR-K-N-10-0-N | 6.0 | 210 | 4000 |
| 2SM-A-080-R-EUR-K-N-10-0-N | 8.5 | 210 | 3500 |
| 2SM-A-110-R-EUR-K-N-10-0-N | 11.0 | 210 | 3500 |
| 2SM-A-140-R-EUR-K-N-10-0-N | 14.0 | 210 | 3500 |
| 2SM-A-160-R-EUR-K-N-10-0-N | 16.5 | 195 | 3500 |
| 2SM-A-190-R-EUR-K-N-10-0-N | 19.5 | 180 | 3300 |
| 2SM-A-220-R-EUR-K-N-10-0-N | 22.5 | 160 | 2800 |
| 2SM-A-260-R-EUR-K-N-10-0-N | 26.0 | 145 | 2500 |
Configuration Options

Port type

Flanged ports (N)

Shaft type

1:8 Taper shaft (10)

5/8" Parallel keyed shaft (13)

5/8" 9 Tooth spline (14)

Mounting flange type

Standard Euro-mount 96.2 mm x 71.5 mm rectangle

SAE 'A' Two bolt mount
Downloads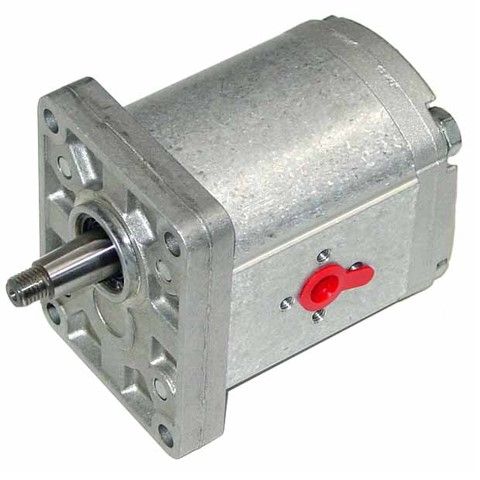 | Code | Product Name | Price | Stock Availability | Quantity | Enquire |
| --- | --- | --- | --- | --- | --- |
| 1GM20010010 | GALTECH 2SM-A-040-R-EUR-K-N-10-0-N | $894.40 | In Stock | | |
| 1GM20010032 | GALTECH 2SM-A-060-R-EUR-K-N-10-0-N | $894.40 | In Stock | | |
| 1GM20010079 | GALTECH 2SM-A-080-R-EUR-K-N-10-0-N | $894.40 | In Stock | | |
| 1GM20010082 | GALTECH 2SM-A-080-R-EUR-K-N-13-0-N | $894.40 | Out of Stock | | |
| 1GM20010086 | GALTECH 2SM-A-080-R-SAEA-K-N-13-0-G | $957.60 | Out of Stock | | |
| 1GM20010142 | GALTECH 2SM-A-110-R-EUR-K-N-10-0-N | $931.70 | In Stock | | |
| 1GM20010192 | GALTECH 2SM-A-140-R-EUR-K-N-10-0-N | $931.70 | In Stock | | |
| 1GM20010238 | GALTECH 2SM-A-160-R-EUR-K-N-10-0-N | $931.70 | In Stock | | |
| 1GM20010279 | GALTECH 2SM-A-190-R-EUR-K-N-10-0-N | $931.70 | Out of Stock | | |
| 1GM20010307 | GALTECH 2SM-A-220-R-EUR-K-N-10-0-N | $966.40 | Out of Stock | | |
| 1GM20010330 | GALTECH 2SM-A-260-R-EUR-K-N-10-0-N | $966.40 | In Stock | | |
| 1GM20010405 | GALTECH 2SM-A-190-R-SAEA-K-N-13-0-N | $994.70 | In Stock | | |
| 1GM20011328 | GALTECH 2SM-A-190-R-EUR-K-N-13-0-U | $931.70 | Out of Stock | | |
| 1GM20011329 | GALTECH 2SM-A-140-R-EUR-K-N-13-0-N | $931.70 | In Stock | | |
| 1GM20011330 | GALTECH 2SM-A-190-R-SAEA-K-N-13-0-G | $994.70 | In Stock | | |
| 1GM20011354 | GALTECH 2SM-A-140-R-SAEAOR-K-N-13-0-N | $994.70 | In Stock | | |
| 1GM20011355 | GALTECH 2SM-A-220-R-SAEA-K-N-13-0-N | $1,030.70 | In Stock | | |
| 1GM20011356 | GALTECH 2SM-A-260-R-SAEA-K-N-13-0-N | $1,030.70 | In Stock | | |
| 1GM20011380 | GALTECH 2SM-A-160-R-EUR-K-N-13-0-N | $931.70 | In Stock | | |
| 1GM20011396 | GALTECH 2SM-A-080-R-SAEA-K-N-13-0-U | $957.60 | Out of Stock | | |
| 1GM20011397 | GALTECH 2SM-A-110-R-SAEA-K-N-13-0-U | $957.60 | Out of Stock | | |
| 1GM20011416 | GALTECH 2SM-A-110-R-EUR-K-N-13-0-N | $931.70 | In Stock | | |
| 1GM20011417 | GALTECH 2SM-A-110-R-SAEA-K-N-13-0-N | $994.70 | In Stock | | |
| 1GM20011418 | GALTECH 2SM-A-110-R-SAEA-K-N-14-0-N | $994.70 | In Stock | | |
| 1GM20011419 | GALTECH 2SM-A-140-R-SAEA-K-N-13-0-N | $994.70 | Out of Stock | | |
| 1GM20011420 | GALTECH 2SM-A-140-R-SAEA-K-N-14-0-N | $994.70 | In Stock | | |
| 1GM20011421 | GALTECH 2SM-A-160-R-SAEA-K-N-13-0-N | $994.70 | In Stock | | |
| 1GM20011422 | GALTECH 2SM-A-160-R-SAEA-K-N-14-0-N | $994.70 | In Stock | | |
| 1GM20011423 | GALTECH 2SM-A-260-R-SAEA-K-N-14-0-N | $1,030.70 | In Stock | | |
| 1GM20011508 | GALTECH 2SM-G-140-R-EUR-K-N-13-0-N | $924.40 | Out of Stock | | |
| 1GM20011547 | GALTECH 2SM-A-040-R-SAEA-K-N-13-0-G | $958.70 | In Stock | | |
| 1GM20011560 | GALTECH 2SM-A-060-R-SAEA-K-N-13-0-N | $958.70 | In Stock | | |
| 1GM20011561 | GALTECH 2SM-A-080-R-SAEA-K-N-13-0-N | $958.70 | Out of Stock | | |
| 1GM20011611 | GALTECH 2SM-G-080-R-SAEA-K-N-13-0-U | $950.40 | Out of Stock | | |
| 1GM20011612 | GALTECH 2SM-G-110-R-SAEA-K-N-13-0-U | $969.10 | Out of Stock | | |
| 2SM-A-04-R-A-13N | GALTECH SM GEAR MOTOR 4 CC SAE A | $958.70 | In Stock | | |
| 2SM-A-04-R-A-14N | GALTECH SM GEAR MOTOR 4 CC SAE A | $958.70 | In Stock | | |
| 2SM-A-06-R-A-13N | GALTECH SM GEAR MOTOR 6 CC SAE A | $958.70 | In Stock | | |