Home

/

Char-Lynn Motors Delta
Char-Lynn Motors Delta
Description
Delta Series Features & Benefits
• Proven disc valve technology with the highest efficiencies in its class
• Leak resistant motor with the front bearing protecting the shaft seal
• Perfect replacement for Parker® TF-TG and WhiteTM RE motors
• Lowest no load pressure drop which leads to longer life and lower temperature operation
Specifications
| | | | | | | | | | | | | | |
| --- | --- | --- | --- | --- | --- | --- | --- | --- | --- | --- | --- | --- | --- |
| Displacement | cc/rev | 113 | 146 | 198 | 234 | 252 | 300 | 347 | 395 | 470 | 542 | 649 | 754 |
| Max. Speed* | rpm | 668 | 519 | 382 | 323 | 300 | 252 | 218 | 192 | 161 | 140 | 117 | 100 |
| Flow | lpm | 75 | 75 | 75 | 75 | 75 | 75 | 75 | 75 | 75 | 75 | 75 | 75 |
| Torque* | Nm | 320 | 429 | 554 | 651 | 712 | 844 | 933 | 972 | 1039 | 994 | 1028 | 985 |
| Press. ∆bar** | bar | 205 | 205 | 205 | 205 | 205 | 205 | 205 | 190 | 170 | 140 | 120 | 105 |
* @ max continuous flow and max. continuous pressure.
** Max intermittent pressure @ motor inlet port of 310 bar without regard to ∆bar and/or back
pressure ratings.
To assure optimum motor life, run motor for approximately one hour at 30% of rated pressure before application of full load.
When pressurising B port, all displacements have a continuous rating of 2000 psi.
∆bar - true pressure difference between inlet and outlet port.
If a Char-Lynn motor is showing as unavailable please send an enquiry as we may be able to build it from existing stock.
Downloads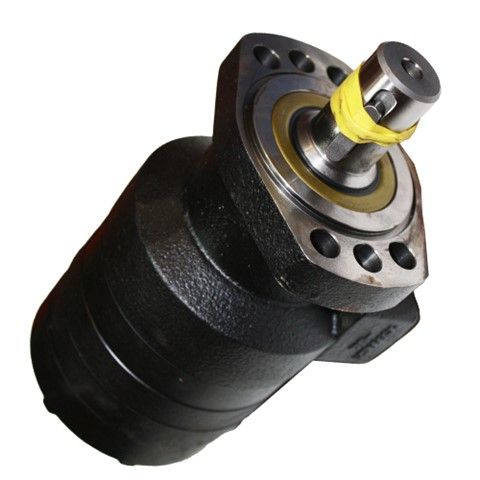 | Code | Product Name | Price | Stock Availability | Quantity | Enquire |
| --- | --- | --- | --- | --- | --- |
| 184-0086-002 | CHAR-LYNN MDL183AB04AA0 00000000AA00B 300cc 6 blt 14T 7/8 | $1,491.00 | Out of Stock | | |
| 184-0087-002 | CHAR-LYNN MDL183AA07AA0 00000000AA00B 300cc whl 1.25 Str | $1,491.00 | Out of Stock | | |
| 184-0095-002 | CHAR-LYNN MDL154AB07AA0 00000000AB00B 252cc 6 blt 1.25 7/8 | $1,448.40 | Out of Stock | | |
| 184-0096-002 | CHAR-LYNN MDL212AB07AA0 00000000AB00B 347cc 6 blt 1.25 7/8 | $1,554.90 | In Stock | | |
| 184-0111-001 | CHAR-LYNN MDL212AB02AA0 B0000000AA00A 347cc 6 blt 1.25 tpr | $1,554.90 | Out of Stock | | |
| 184-0112-001 | CHAR-LYNN MDL212AB02AA0 B0000001AA00A 347cc 6 blt 1.25 tpr | $1,554.90 | Out of Stock | | |
| 184-0113-001 | CHAR-LYNN MDL331AB02AA0 B0000000AA00A 542cc 6 blt 1.25 tpr | $1,597.50 | Out of Stock | | |
| 184-0114-002 | CHAR-LYNN MDL331AB02AA0 B0000001AA00A 542cc 6 blt 1.25 tpr | $1,597.50 | Out of Stock | | |
| 184-0130-002 | CHAR-LYNN MDL183AB07AA0 00000000AB00B 300cc 6 blt 1.25 7/8 | $1,491.00 | Out of Stock | | |
| 184-0161-002 | CHAR-LYNN MDL183AA01AA000000000AB000B 300cc whl 1.5 Str 7/8 | $1,491.00 | Out of Stock | | |
| 184-0213-002 | CHAR-LYNN MDL287AB07AA0 00000000AB00B 470cc 6 blt 1.25 7/8 | $1,554.90 | Out of Stock | | |
| 184-0214-002 | CHAR-LYNN MDL212AB07AA0 C0000000AB00B 347cc 6 blt 1.25 7/8 | $1,554.90 | Out of Stock | | |
| 184-0220-002 | CHAR-LYNN MDL241AB04AA0 00000000AB00B 395cc 6 blt 14T 7/8 | $1,554.90 | Out of Stock | | |
| 184-0221-002 | CHAR-LYNN MDL287AB04AA0 00000000AB00B 470cc 6 blt 14T 7/8 | $1,554.90 | In Stock | | |
| 184-0222-002 | CHAR-LYNN MDL331AB04AA0 00000000AB00B 542cc 6 blt 14T 7/8 | $1,597.50 | In Stock | | |
| 184-0239-002 | CHAR-LYNN MDL241AB07AA0 00000000AB00B 395cc 6 blt 1.25 7/8 | $1,554.90 | Out of Stock | | |
| 184-0240-002 | CHAR-LYNN MDL331AB07AA0 00000000AB00B 542cc 6 blt 1.25 7/8 | $1,597.50 | In Stock | | |
| 184-0248-002 | CHAR-LYNN MDL287AA02AA0 00000000AB00B 470cc whl 1.25 tpr | $1,554.90 | In Stock | | |
| 184-0250-002 | CHAR-LYNN MDL154AB04AA0 00000000AB000B 252cc 6 blt 14T | $1,448.40 | Out of Stock | | |
| 184-0267-002 | CHAR-LYNN MDL212AB04AA0 00000000AB000B 347cc 6 blt 14T | $1,378.10 | In Stock | | |
| 184-0281-002 | CHAR-LYNN MDL154AB01AA0 00000000AE00B 252cc 6 blt 1.5 7/8 | $1,448.40 | Out of Stock | | |
| 184-0328-002 | CHAR-LYNN MDL154AC23AA0 00000000AB000B 252cc 6 blt 14T Long 7/8 | $1,757.30 | Out of Stock | | |
| 184-0358-002 | CHAR-LYNN MDL212AB04AA0 00000001AC00A 347cc 6 blt 14T Epoxy | $1,554.90 | Out of Stock | | |