Home

/

Brand Proportional Valve
Brand Proportional Valve
Description
• Combines the features of a four way control valve, an adjustable full range pressure compensated bypass flow control valve and a pilot operated pressure relief valve in one package.

• Fine positive metering is possible in both directions with one infinitely variable lever controlling both direction and the amount of flow. Amount of flow is proportional to the movement of the lever, and is constant regardless of pressure variations.

• The valves are 207 bar capable and available with 56 lpm, 114 lpm, & 170 lpm

• Available with tandem metering, fine metering and open or closed centre spools.

• Ports - Inlet and outlet are 1 5/16"-12 (SAE #16) and work ports are 1 3/16"-12 (SAE #14).

• Stainless Steel spools are standard.
Downloads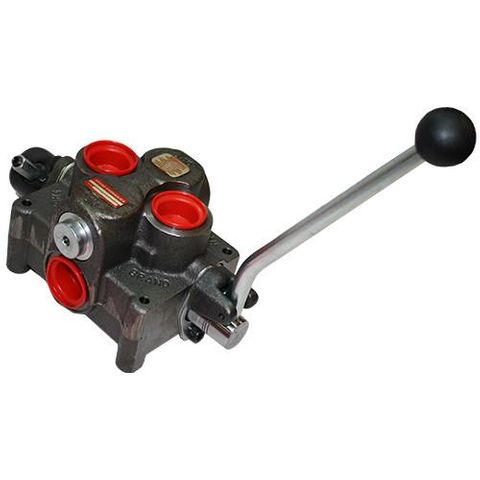 | Code | Product Name | Price | Stock Availability | Quantity | Enquire |
| --- | --- | --- | --- | --- | --- |
| DCF16TM304LF1 | BRAND VALVE MANUAL PROP. 30 GPM | $588.90 | Out of Stock | | |
| DCF16TM304LS | BRAND VALVE MANUAL PROP. 30 GPM | $588.90 | Out of Stock | | |
| DCF16TM454LS | BRAND VALVE MANUAL PROP. 45 GPM | $588.90 | Out of Stock | | |